Liliana Henao Realtor
(954) 600-6141
Jacksonville
, Duval County
Jacksonville is a city in Duval County, Florida. As of the 2014 census, the city population was 853,382. According to the United States Census Bureau, the city has a total area of 757.7 square miles. An elevation is 12 feet (3.65 m) above sea level. The population density was 1,126 people per square mile. The median age was 35.7 years (Florida state median age was 41.8 years)…
know more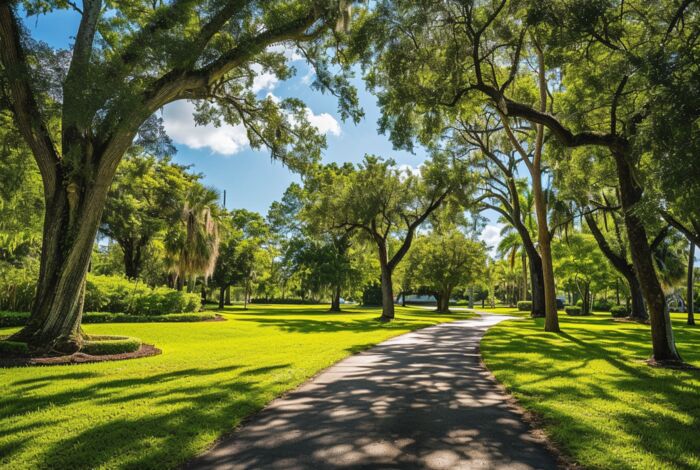 What's trending now in the market
Colony Capital sells stake in RXR Realty

by

TRD Staff

on 2020-02-26 at 10:30 PM

Colony Capital has offloaded its stake in New York real estate firm RXR Realty for an undisclosed sum. The investment platform, led by Tom Barrack, sold the 27.2 percent stake to Dyal Capital Partners, Bloomberg reported. The value of the deal with Dyal, which reportedly has closed, is unknown, though a source told Bloomberg that Colony made a profit. Colony last valued the stake at $100.3 […]

Candidates talk housing issues at Democratic...

by

By Georgia Kromrei

on 2020-02-26 at 10:00 PM

In an otherwise bizarre Democratic debate that devolved into a discussion of "personal mottos," candidates answered a rare question on how they plan to address housing affordability. Though each of the candidates on the debate stage last night have released housing plans — including former Vice President Joe Biden, who released his on Monday — they offered scant details […]

MMG Equity Partners sells Homestead shopping...

by

By Keith Larsen

on 2020-02-26 at 9:30 PM

MMG Equity Partners sold a Homestead shopping center anchored by Presidente Supermarket for $22.7 million, reflecting growing demand for commercial properties in south Miami-Dade County. MMG Equity Partners sold the 85,714-square-foot Crystal Lakes Shopping Center at 3338 Northeast 7th Street for $265 per square foot. The buyer is VF4 Crystal Lake, LLC, managed by Jose Chacalo Hilu of Coral […]
How Much "Housing Wealth" Can You Build in a...

by

KCM Crew

on 2020-02-27 at 11:00 AM

Earlier this month, the National Association of Realtors (NAR) released a special study titled Single-Family Home Price Gains by Years of Tenure. The study estimates median home price appreciation over the last 30 years based on the length of homeownership. Below are three graphs depicting the most important data revealed in the study. How much

Thinking of Selling? Now May Be the Time.

by

KCM Crew

on 2020-02-26 at 11:00 AM

The housing market has started off much stronger this year than it did last year. Lower mortgage interest rates have been a driving factor in that change. The average 30-year rate in 2019, according to Freddie Mac, was 3.94%. Today that rate is closer to 3.5%. The Census Bureau also just reported the highest homeownership

Entry-Level Homeowners Are in the Driver's Seat

by

KCM Crew

on 2020-02-25 at 11:00 AM

One thing helping homeowners right now is price appreciation, especially in the entry-level market. In the latest Home Price Insights report, CoreLogic reveals how home prices increased by 4% year-over-year and projects prices will rise 5.2% by December 2020. Why is this good news for the homeowners? When prices appreciate, homeowners gain equity. In addition,
I know everything about Real Estate. Contact Me!
CENTURY 21 Miramar Realty, Inc

(

7979 Miramar Parkway, Miramar, Fl 33023

)
I take the time to listen carefully to understand my client's needs, wants and concerns. I will be ready to take quick action when required and spend more time with those who aren't quite sure which direction to take. My genuine concern for my client's best interests and happiness ensures the job is done!